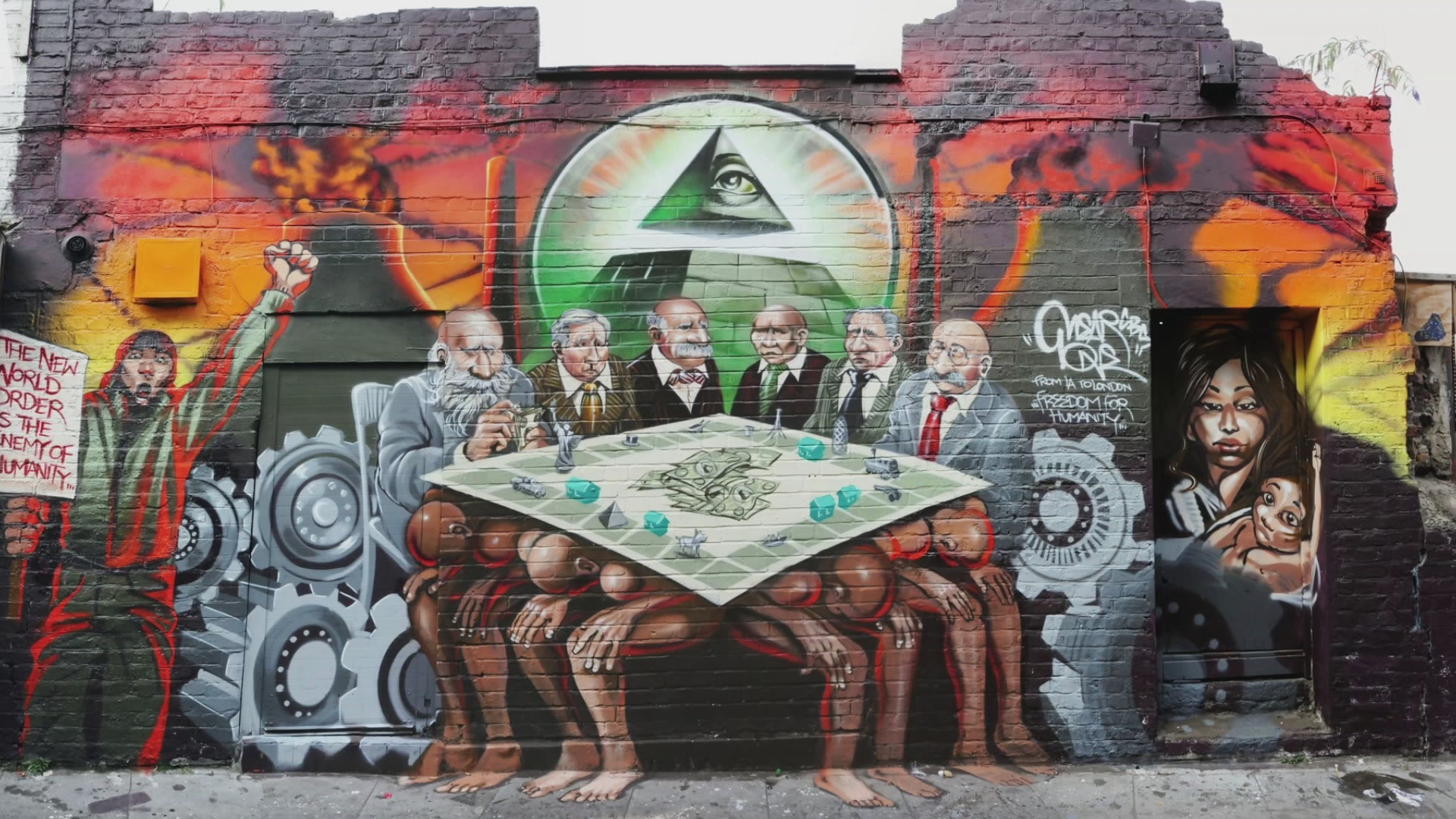 An update on the many things I have written on Labour, Momentum, the left in general and anti-Semitism over the last seven years: I and others have wondered in recent months whether or not Labour is actually close to a "tipping point" on the issue, where its failure to deal with the issue can no longer be swept under the carpet.
On Sunday, a row which had really been rumbling quietly since 2012 came to the surface: a Facebook post of a
blatantly anti-Semitic
East End mural was defended by Corbyn. While one presumes (and he maintains) that he had not really looked at it very closely, it is still extraordinary that even a backbench MP would not notice the images of bankers with big noses, playing Monopoly on a board supported by the bodies of black slaves, and find it somewhat, er, problematic.
Rightly, the Campaign Against Antisemitism and the Board of Deputies of British Jews wrote Corbyn a very strongly-worded letter on the subject last weekend and, perhaps for the first time, Corbyn apologised in an "emergency" Sunday night statement for the apparent resurgence of anti-Semitism within his party; really a tacit acknowledgement of the dismal failure of his Chakrabarti report to address previously-reported problems. He stopped short, however, of acknowledging his personal complicity in encouraging this resurgence via numerous other episodes (see Centre Lefts passim).
It will be difficult now for Corbyn not to act in cases such as Ken Livingstone's, however it seems clear that neither does he directly hold the ring on all such matters and may not be prepared to challenge his new General Secretary (or the father of her child, Len McCluskey), the NEC or other figures within wider Labour circles.
It might even be that, at some point, the powers behind the throne see fit to ditch Corbyn in favour of someone like Emily Thornberry, who has been quietly positioning herself as the "pro-Jew" succession candidate. While it seems unlikely that such a leadership would be any better than Corbyn's in many areas (e.g. foreign policy, as we recently saw over Iran),
at least - at least! - something might finally be done to rid the party of this particular cancer.
That said, there have been many previous false dawns on this issue going back to the Miliband leadership. It would be unwise to hold one's breath.