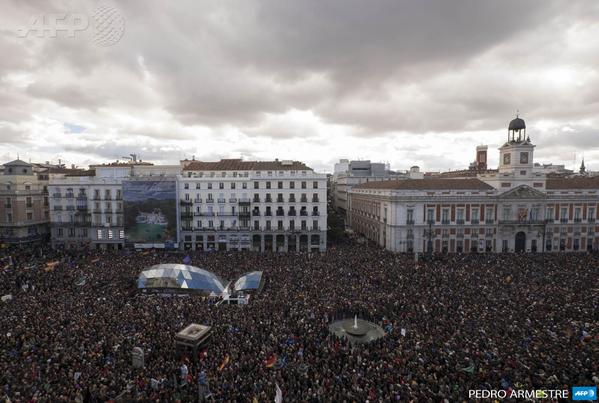 After the electoral success of Syriza in Greece, comes a massive demonstration in favour of Podemos in Madrid's Plaza del Sol. The British left has been quick to see Syriza as the start of something. Surely there is about to be an Iberian repeat of that anti-austerity win, which will kill the Euro-zone's austerity policies off for good?
Hmm, not necessarily. Things are still a little more stable in Spain, despite some serious economic challenges, such as having one in four people unemployed. And the movements aren't really the same, either.
As usual with these things, there is an easy narrative: in this case, to class both movements as popular uprisings of the left against capitalism. But whereas Syriza really is essentially an unreconstructed party of the radical left, more the equivalent of Respect in the UK, Podemos is a more anti-politics-as-usual force, not so clearly aligned and mostly supported by Spaniards of all stripes who are genuinely disgusted with traditional parties.