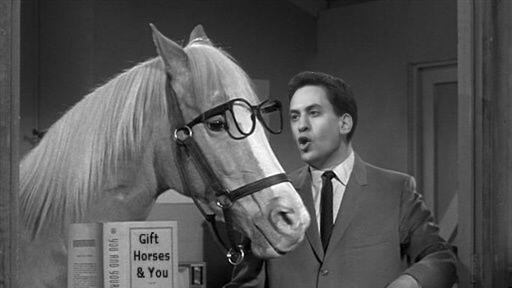 All hail @GeneralBoles for the oustanding Mr Ed picture
It is difficult to be anything less than delighted at Ed Miliband's

announcement

on Monday that he will call a special conference next Spring to consider the findings of the Collins Review.

With this move, he has simultaneously done several things: he has, critically, kept the political momentum going on the project which has now been irreversibly framed as the acid test of his leadership; he has surprised his critics by his audacious speed of action, now looking to deliver it in time for the election; he has pacified the moaners by increasing the level of democratic consultation; and, perhaps most importantly of all, largely cloned a successful model for such changes – that of Clause Four in 1995 – to achieve all this.

In addition, the selection of former Millbank staffer and Sedgefield MP Phil Wilson, who was closely involved in the Clause Four campaign, for the campaign team is an inspired choice; and that is because he also understands both the party grassroots and the vital importance of the objective.